Phone us on : 01235 537539 (office) or 07495 153364 (mobile)
​Email us at : nortonraceparts@yahoo.co.uk
Address details can be found at the bottom of the homepage
Please note we have two Café Racer Parts pages now. We will now be adding more parts not seen on the website before. You may need to clear your cache in order to see these pages if you have viewed the site before.

NEW NORTON ALUMINIUM PETROL/GAS TANKS AND OIL TANKS
NEW NORTON ALUMINIUM SEAT UNITS
NEW NORTON ALUMINIUM BATTERY/SEAT UNITS
​

PLEASE NOTE;

Good News !!! To help make payment easier for our customers we can now take Debit/Credit card payments over the phone for all our customers from anywhere in the world. We DO NOT keep any card details. Please DO NOT email your card details. We DO NOT pass on any of our customer's details to anyone, EVER!

More NEW products from Norton Race Parts are shown below. Please check these parts out on our Café Racer Parts page. We continue to manufacture all of our parts in house. We have invested heavily in good equipment this year to further improve on quality and design. We can now offer powder coating as an extra service. We have also invested in quality upholstery machinery allowing us to offer an upholstery service on all of our seat units. Please enquire for more details.


| | |
| --- | --- |
| We are now supplying a full range of Castrol & Silkolene road & racing oils for Classic British & Speedway - Grasstrack engines at very competitive prices. We are also supplying spray greases for chains and other products from these companies. If you cannot see what you are looking for, please enquire. | |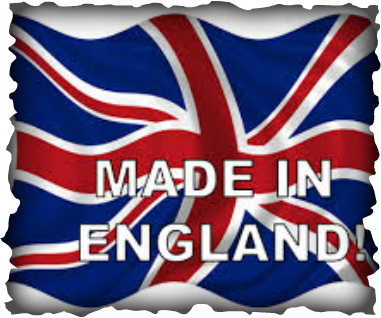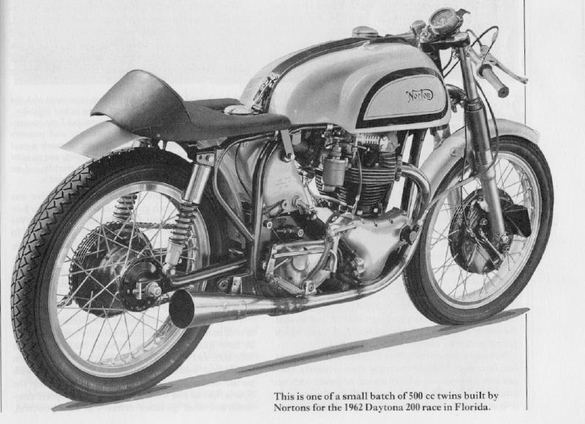 To find out how to place an order and view payment options, please see further down on the homepage.
IMPORTANT NOTICE
We continue to experience a high volume of orders for petrol tanks, oil tanks and seat units, our stocks have been exhausted and because of this, we are manufacturing to order. All enquiries are welcome, and orders are still being taken, but we have a waiting list for tanks and seat units.
We are still able to supply all stock parts and clothing off the shelf for all our customers.

NRP is an authorised Genuine Norton Factory Parts distributor.
Please note: we are not an authorised parts distributor for the New Norton, we only cater for classic Norton motorcycles.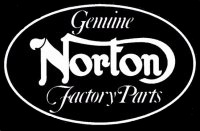 Due to the vast amount of parts available, it would be a monumental task to list everything. If you cannot see it on the website, email us with a part number and /or description, along with the model, engine capacity and year, and we will email you with a price and availability. All genuine Norton Factory Parts on our website are clearly described as such.

We always try to respond to emails within 24 hours, however at busy times this can take longer. Please be patient and Carol or I will reply to your enquiry as soon as we can. We are constantly updating our website with new parts, check back for any new additions.
---
Check out our new range of Talon products on the Speedway & Grasstrack page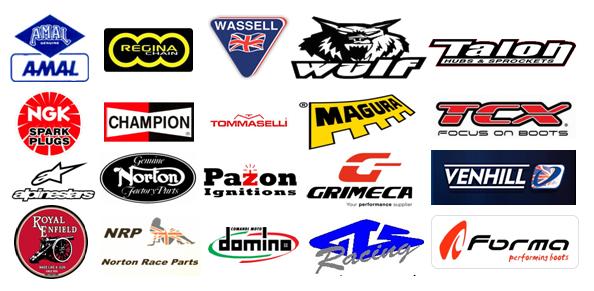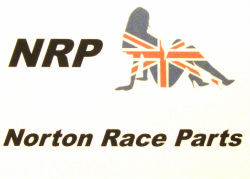 NRP is a registered trade mark.


Kev & Carol are NRP, Norton Race Parts, and we manufacture Norton aluminium gas/petrol tanks, oil tanks, seat units and associated parts in house. We can now offer upholstery on all of our seat units using the latest top quality materials. Our business is situated in Abingdon-on-Thames, England. In the early days we manufactured petrol tanks and oil tanks for other companies in the trade for a number of years. In 2012 we decided to offer our services to the public and cater for Classic Café Racers and competition motorcycles, as well as Grasstrack and Speedway Racing. These sports are our passion.
We manufacture all of our Aluminium Oil, Petrol tanks and seat units in-house, along with other parts using high quality materials that have been proven in race conditions. All of our tanks and seats are tig welded to a very high standard. I am a qualified coded welder. All of our parts are manufactured to the highest possible standard. As of 2017 we have invested heavily in our business to further improve on the quality and variety of our products. We are constantly improving, updating and creating new designs for our customers.
We offer a range of parts including consumables and protective clothing for road, race and track racing. Our own brand of NRP classic one piece leathers & track racing body armour is proving popular.
Phone calls are welcome between 9.30 and 6.00pm to discuss any requirements or enquires UK time. If we are unavailable, leave a message on the answer machine.
We are also happy to answer any questions or queries through email
We can post to anywhere in the world, please email us with your location for postage costs.
Because we ship worldwide, all of the prices on this website are shown with no tax added. The buyer will be responsible for payment of any added tax in their own country outside of the EU.
In Stock delivery time - 1 -4 Working Days, UK domestic post
Out of Stock delivery time - Phone for Information
To place your order we will need you to email us at nortonraceparts@yahoo.co.uk with the part numbers (if you know them) along with your name, address and mobile phone number so that we have a written order that we can reply to with a total cost including post. Or you can phone us on the numbers below.

Once your order is finalised, we can email you an invoice and you can make payment with an online bank transfer or by posting a cheque (UK only). When sending a cheque please enclose it with your name, telephone number and address. All cheques are to be made payable to Kevin Bishop.
We can now take card payments over the phone for customers worldwide, or we can email you a 'Pay Link' whereby you can make a personal card payment yourself securely.
Bank transfers outside of the UK must be made in British Pounds Sterling. If you are outside the UK please ask your bank to pay ALL bank charges, as we must receive the full amount stated on the invoice.
Please do not email any Debit or Credit Card details.

Contact Details:
You can phone us on +44 (0)7495 153364 (mobile) or 01235 537539 (office/workshop) Mon-Fri 9.00-6.00 pm.

Our address is:
Norton Race Parts
Unit 14, Fitzharris Trading Estate,
Wootton Road,
Abingdon-on-Thames,
Oxfordshire,
OX14 1LD,
England.

Our email address is nortonraceparts@yahoo.co.uk
THIS SITE IS UNDERGOING CONSTRUCTION. NEW ITEMS ARE BEING ADDED ALL THE TIME. CHECK BACK FOR ANY NEW ADDITIONS TO THIS SITE!
TERMS OF BUSINESS


Goods:

All our parts and clothing are invoiced in £ sterling at prices prevailing at date of delivery. We must reserve the right to alter or amend our list prices at any time without prior notice. Owing to market fluctuations, it is inevitable that prices may vary from time to time. The buyer is responsible for paying any duties/taxes or any other charges for goods into their own country when applicable.

Items to be returned;

Returns will only be accepted when accompanied by the invoice supplied with the goods, and will only be accepted if goods are of faulty manufacture or have been incorrectly supplied. Goods supplied correctly against orders will not be accepted as returns, or a surcharge of 15% will be added to the invoice at our discretion.
Returns will be accepted for clothing to be exchanged for a different size, provided all labels are in place, and the item(s) have not been used / damaged, and are returned in their original undamaged packaging and are in perfect re-saleable condition. Any specially ordered or manufactured clothing or goods will not be eligible for exchange. All postage costs for exchanges will have to be paid by the buyer unless we agree otherwise.

Post and shipping:

We can post worldwide with various price options. We use UK Mail i Post carriers for most of our shipping needs. Depending on the value of goods to be shipped, we can offer various insurance cover options, or none at all to keep post costs to a minimum. It must be noted that we cannot be held responsible for any delays of post in any country as this is totally out of our control. We also cannot be personally held responsible for any goods damaged or lost as this is totally out of our control also. The recipient of the goods will be responsible for checking the contents when received. If any of the items ordered are damaged, and, or lost, this must be noted on the delivery note while the driver is present. If the contents have been damaged, lost or partially lost, all packaging must be kept for insurance claims. If these requirements are not adhered too, it could affect your insurance claim for any loss or damage. We offer various amounts of insurance to cover or partially cover goods in transit and it is the sole responsibility of the buyer (if a choice needs to be made) to choose which insurance cover is most suitable for their goods to be shipped. We can provide tracking numbers and will assist as much as we are able in the progress of goods despatched.

All goods that are received must be fully inspected for damage or loss before they are signed for from the shipping/postal agent. If the goods are not reported for damage or loss at the time of delivery, it may affect compensation from the shipping/postal agents. Any damage that has been found must be reported immediately to the shippers/postal agents and to Norton Race Parts so that we may enter a claim for damage or loss of goods. Compensation for damage or loss of goods can only be paid to the buyer once the shipping/postal agents have processed and awarded the claim through their insurers, and have made payment to Norton Race Parts.

Please note that we have had very good service from all of our shipping and postage companies and we see no reason for this to change, however we can only offer compensation for the goods that are shipped up to the maximum of the amount that they have been insured for, and we cannot be held accountable for any compensation over and above that.

Special Orders:

Any special one off fabricated or machined parts or requirements requested by the customer cannot be refunded once work has been started. Any modifications/changes or special requirements will be forwarded to the customer for confirmation before work is carried out.

No guarantee:

Riding and racing motorcycles is dangerous, and components can be subjected to extreme stress. Due to this fact, parts may fail from time to time. We will not be held responsible for any loss, damage, injury or death arising from the use of goods sold. The buyer assumes all risk for any and all damage caused to himself and/ or third party, from the failure of these parts. We make no guarantee as to the products distributed by us, expressed or implied.

We are not responsible for any warranty or guarantee made by any dealer, distributor, manufacturer or other persons. No guarantee applies to any work carried out by Norton Race Parts or by any persons on behalf of Norton Race Parts. We will not be held responsible for any loss, damage, injury, or death arising from work done, negligence or failure. The buyer assumes all risks for damage caused to himself and/ or any third party by virtue of failure of work carried out.

All components must be installed (and fitted per instruction where applicable) by a qualified mechanic. Unskilled or incorrect assembly of components could result in failure, damage, injury, or death. The buyer must decide if components/goods and/or labour are suitable for his/her requirements before use.

These terms and conditions shall be governed by and construed in accordance with English law. Any disputes relating to these terms and conditions shall be subject to the exclusive jurisdiction of the courts of England.

When making payment, you agree to the terms and conditions for any goods from Norton Race Parts.